Study reveals that most companies are failing at big data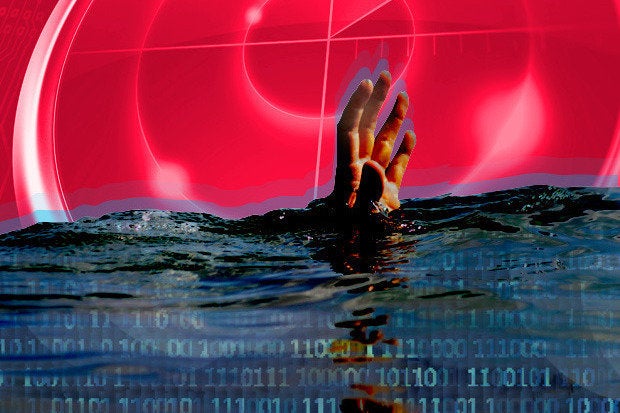 Enterprises like to talk about data, but what you may not hear as often is how they are actually exploiting the data they collect. According to a report entitled "How organizations can unlock value and insight from the information they hold," from Pricewaterhouse Coopers (PwC) and Iron Mountain, companies have a lot of progress to make before they start making better use of the data.
The study surveyed 1,800 senior business leaders in North America and Europe at mid-sized companies with more than 250 employees and enterprise-level organizations with over 2,500 employees. And the results were surprising, -- only a small percentage of companies reported effective data management practices.
"Data is the lifeblood of the digital economy, it can give insight, inform decisions and deepen relationships," according to Richard Petley, director of PwC Risk and Assurance. "It can be bought, sold, shared and even stolen -- all things that suggest that data has value. Yet when we conducted our research very few organizations can attribute a value and, more concerning, many do not yet have the capabilities we would expect to manage, protect and extract that value."
Businesses lack data strategies
The study found that while 75 percent of business leaders from companies of all sizes, locations and sectors feel they're "making the most of their information assets," in reality, only 4 percent are set up for success. Overall, 43 percent of companies surveyed "obtain little tangible benefit from their information," while 23 percent "derive no benefit whatsoever," according to the study.
That means three quarters of organizations surveyed lack the skills and technology to use their data to gain an edge on competitors. Even further, three out of four companies haven't employed a data analyst, and out of companies that do, only one quarter are using these employees competently, according to the survey.
It's not just a problem for tech companies. This lack of data understanding spans across manufacturing and engineering, pharmaceuticals, financial services, legal services, insurance, energy and healthcare. Using the data, PwC was able to create what it calls an Information Value Index, which measures how well businesses use the information they collect and how much value they derive from data.
Derived from a sample of 1,650 businesses that responded to 36 survey questions, the Information Value Index gives businesses a score from 0 to 100, with 100 being the best use of data possible. This index evaluates a company's general awareness and understanding of the importance of data, how aligned the company is with data driven goals, the skills and tools used to gain value from data and overall benefits the company has gained from tapping into data. Mid-market companies earned an average score of 48.8, while enterprise businesses earned an average score of 52.6; combined, the overall score for all companies surveyed came in a just over 50.