Will the U.S. be ready with secure chip cards and payment terminals?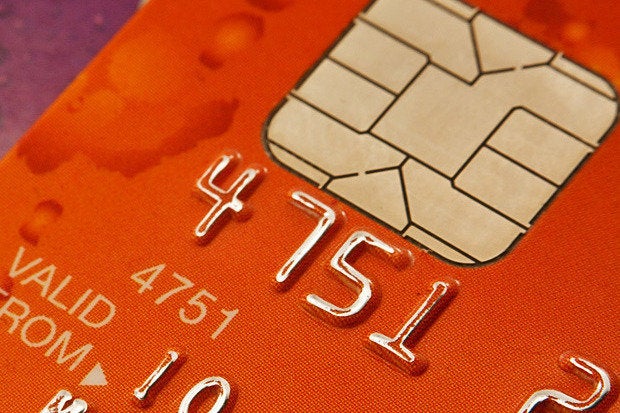 Only about half of the 12 million merchant payment terminals in the U.S. will be converted to accept more secure smart credit and debit cards and NFC-ready smartphones by the end of 2015, according to financial officials working to support the conversion.
There's wide disagreement over whether that 50% adoption rate is happening quickly enough, given the high rate of fraud with older magnetic stripe credit cards still widely used in the U.S.
Matt Barr, MasterCard senior vice president of U.S. emerging payments, recently said in an interview that the current rate of smart card adoption in the U.S. is "impressive" with "very exciting momentum."
But Jordan McKee, an analyst at 451 Research, said Tuesday that the U.S. is behind the rest of the world in using smart cards and will continue to lag for years.
"Everybody is so behind now [in converting to smart card payments] and it's bad," McKee said. "It's definitely a far-reaching issue, and it's not just the fault of merchants, but also point-of-sale" terminal suppliers and others.
Last October, the Payments Security Task Force, a group of companies involved in electronic payments, used forecasts from the largest banks that projected at least 47% of U.S. merchant terminals would be enabled for chip technology in cards and smartphones by the end of 2015.
In the past year, U.S. banks have issued more of these secure smart cards, often called chip cards, to their card users in an attempt to meet an Oct. 1 deadline set by card processing companies, such as MasterCard, Visa and American Express, for payment terminals to accept smart card payments. Beyond that date, any merchant accepting a less secure method, including traditional magnetic stripe cards, will face financial liability in the event of fraud. Card users will not be liable.
Card processors use a standard called EMV, which stands for Europay, MasterCard and Visa, to provide interoperation of chip cards with point-of-sale terminals for authentication of credit and debit card transactions.
A smart card with EMV uses an integrated chip to bolster security by creating a one-time unique code for each purchase, called a token, to protect against counterfeit and lost and stolen card fraud. Fraud with magnetic credit cards is still growing in the U.S., and accounts for about half of the world's credit card fraud. The major breach of Target payment systems in December 2013 served as a wake-up call for many merchants and banks that accept the magnetic stripe cards.
To make a payment, shoppers usually slide a chip card into a payment terminal and complete a purchase by signing their names or entering a PIN. Phones like the iPhone 6, which supports Apple Pay, include an NFC chip that can communicate by a touch with many EMV-ready terminals.