It is time for CIOs to shift gears to multi-speed IT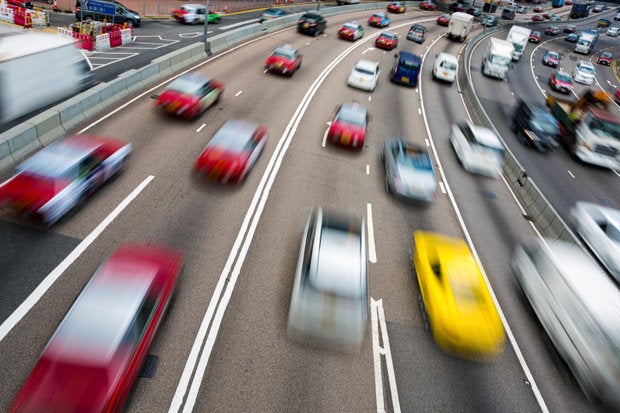 It has been a long time since IT has operated at only one speed to manage the diverse demands of the business. Not long ago many IT organizations began operating in two speeds when leaders recognized the need for greater speed and agility to keep pace with the evolving digital landscape. Now, CIOs must balance a wide range of pressures, from keeping the lights on to collaborating with peers across the business to take advantage of digital's fast-moving influence while also establishing new markets and revenue streams.
It is impossible and impractical to work as quickly as possible to accommodate all business needs at the same speed, with the same priority, let alone balance all the interface requirements of external providers that could comprise your technology ecosystem. The answer requires multi-speed capabilities that allow you to shift gears at the right time to achieve the best possible outcome, depending on the needs of the business.
Some CIOs are more ready than others to manage the multi-speed IT environment. Seventy-one percent of the executives we surveyed expressed confidence that they or their IT organization could operate and simultaneously support multiple business objectives, or "multi-speed IT." However, 81 percent of executives stated that most IT organizations do not know how to operate effectively while supporting multiple objectives at the same time. CIOs need to create an agile, multi-speed operating model to enable their organizations to be competitive.
Keeping up with consumption
So how does a CIO decide where to focus a finite amount of time, talent and investment when they are being pulled in multiple directions? Most importantly, CIOs must match the speed of technology to the speed at which the business needs to consume it.
While everyone wants to move at full speed, the CIO plays a critical role in matching the architectural environment to the business velocity, within the constraints of the current operating model. Those who master multi-speed IT can greatly contribute to the business' overall performance.
CIOs are recognizing that they need to juggle orienting IT to maintain reliable legacy systems while also quenching the organization's thirst for innovation. Of the C-level executives we surveyed in a 2015 Accenture Strategy survey of more than 900 executives around the world, 81 percent said the IT organization has reached a fork in the road, and the choice before them is whether they will accelerate the digital agenda or move out of the passing lane to allow others in the organization to lead. Either way, 88 percent of executives believe that the IT organization needs to broaden its scope and keep pace with evolving needs of the business.