Top leadership quality isn't what you'd expect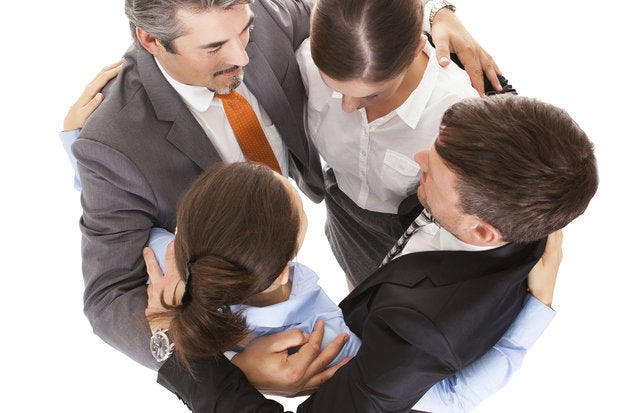 What's the most important quality leaders should have? Discipline? Drive? Obsession? The ability to motivate others? No, no, no and no. The answer is emotional IQ — or what's referred to in laymen's terms as empathy.
Over his 30-year career, Kevin Allen, an author and PR professional who's been behind campaigns such as MasterCard's "Priceless," for example, says he has seen a shift in the way companies approach their leadership mindset. They have moved away from one of command-and-control to a softer, more customer-focused approach.
"It used to be that company direction, culture, strategy was all driven from the top down and it was considered necessary to have a 'tough guy' mentality in positions of leadership," Allen says. "But now, that's all driven by demand. The customer is more in control, and what they want are community, interaction, to have their concerns and needs listened to and met. And that's creating a shift all the way up to the highest levels of the C-suite," he says.
Buoyancy in Leadership
Allen uses the term "buoyancy" to describe the new, more desirable leadership mindset. Leaders who employ buoyancy in their management style are not concerned with delivering a directive from on high, but with hearing the struggles, concerns and needs of both their employee teams and their customers and "floating" on those to decide where to direct the business' energies, he says.
"Everyone has the capability to be empathetic, to be buoyant, and so we find we're spending time with clients developing these traits," Allen says. "Along with these, genuineness and authenticity in your interactions are becoming important when trying to be sensitive to employees and customers," he says.
"There's definitely been an evolution in leadership, a sense that companies need to have different expectations about what will best bring customers and partners back again and again to do business with your company," says Jack Cullen, CEO of recruiting, staffing and consulting firm Modis.
"Years ago, if you looked at CEOs, company presidents and directors, there was more of a focus on 'dictatorial style' leadership. But now, there's much more pressure for leaders to be outward-facing, to be more sensitive to the communities they sell to, or to the communities of employees that work for them," Cullen says.
Driven by Technology
Technology has been the major driver of this shift from a command-and-control leadership style, says Cullen. Social media, especially, has allowed customers a much greater say in how companies' business practices affect them, and has allowed consumers to reach a wider audience if they encounter issues they either want to praise or —as is more often the case — complain about, he says.