When to outsource tech training for employees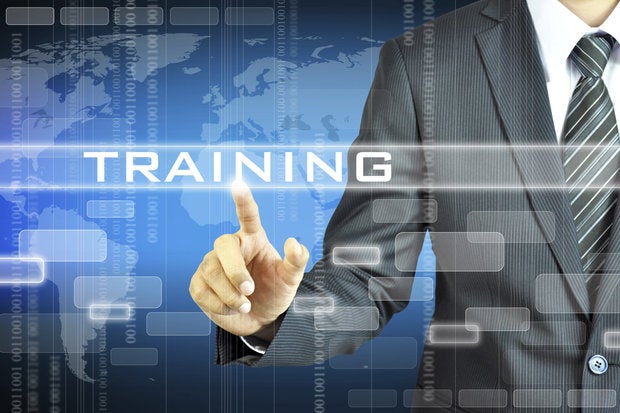 Whether the goal is to attract new talent, retain highly qualified employees or develop an internal path to leadership, companies looking to create educational or coaching programs can either go it alone or, like most business processes these days, outsource part or all of the training function to a third-party.
There are benefits and drawback to both approaches, of course. Knowing the goals of your program will help you determine whether to rely on in-house expertise or go out-of-house to a contract training company.
Got talent?
While on-going professional development is certainly one goal of a training program, companies are continually searching for and bringing in new recruits in the ever-changing landscape of the IT profession. Designing training programs to attract and retain new professionals is as important as keeping employees informed of the latest competencies and trends.
Most organizations have three options when it comes to recruiting talent "hire, buy or build," said Mark Yunger, senior director of IT at Biogen, at the CIO Summit in Boston hosted by CDM Media in June. "Define what you need by doing a capability mapping, designing a competency model, an organizational model and doing gap analysis."
In order to build the best team to meet the demands of business growth, companies have to have a talent-first mentality. "We want intellectual property back on our team, so we need engaging early stage talent and a strategic stage talent fund," said Yunger.
Recruitment, though, is only one aspect of a robust training program. On-going education about brand awareness is essential as trends and customer expectations evolve. Brand awareness is a single facet of a company's value proposition, so a training program should also focus on culture and retention. As Yunger put it, "what is your company doing to build culture and employee engagement?"
Asking these questions provides clarity for designing the best training program, one that focuses on the kind of cross-pollination that'll allow for increased retention of new talent.
In its "Guide to Greatness," Great Place to Work a global consulting firm that produces the annual Fortune 100 Best Companies to Work For list noted, "greatness lies within every organization's reach. Companies seeking to learn from these highly-regarded workplaces will find value in examining their employee development practices with a strategic lens, as well as the role their company culture plays in their view of business success."
Know what you have to determine what you need
Whether those training programs are best handled in-house or outsourced is a question that many enterprises struggle with because of budgeting and other resources. The best first step, whether or not the training happens internally, is to do a needs assessment.