How DevOps, agile spurred Slack enterprise adoption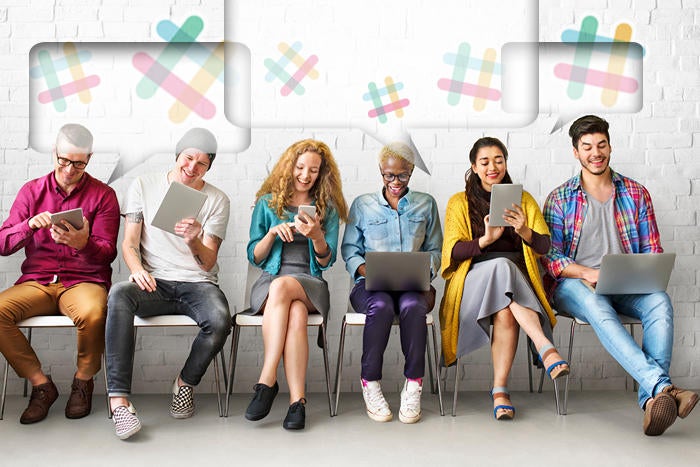 If Jennifer Manry has her way bots will automate much of the repetitive and onerous workplace activities that consume her Capital One colleagues' time and effort. But until then the bank's vice president of workforce technology is busy helping 40,000 employees get more comfortable with new software from Slack, which allows corporate workers to instant message each other and share documents, files and other content.
Capital One deployed Slack in mid-2016 and it quickly become the preferred tool for the IT department, which is embracing agile software development and DevOps principles that require close collaboration between software developers and product managers.

Capital One. Jennifer Manry, vice president of workforce technology at Capital One.
"The teams were requesting and hankering for a way to have the fluid flow of information, the real-time interaction and the high collaboration they would have if they were all sitting in one location," Manry says.
Slack is money for Capital One
The uptick led Capital One to join IBM and PayPal as one of the first corporations to adopt Slack Enterprise Grid. Made generally available last week, Enterprise Grid allows business administrators to set up each team inside their organization with their own Slack instance. Those workspaces can then be linked using shared channels, and all of the people inside an enterprise can direct-message one another, even if they're not part of the same workspace.
Manry says the product doesn't require additional training beyond the initial corporate version of the product they used, called Slack Plus. For example, an employee working within a sales and marketing Slack channel can simply type in the name of an employee from the human resources Slack channel and contact them directly; neither employee needs to belong to the other's channel. This is not technically possible using earlier versions of the software.
"People can share information and interact with each other across workspaces," Manry says, adding that roughly 12,000 employees hailing from IT, product management digital design and other departments are using Enterprise Grid.
For example, developers upload code to their GitHub repository and file Jira tickets from Slack. Even Capital One managers have gotten in on the act, sharing ideas, recommendations and presentations for meetings.
Enterprise Grid's administrative capabilities let managers set policies over how information is disseminated within or outside of Slack, designating workspaces for teams and shared channels for cross-departmental collaboration. And it happens with fine-grained control, including the capability for admins to prevent anyone from creating publicly shared links of Slack posts.
Slack Enterprise Grid may have cracked a collaboration market famous for fits and starts. Hierarchical file-sharing via Microsoft SharePoint gave way to real-time communications such as web conferencing and instant messaging, which in turn gave way to a once-promising social collaboration market.