Will Bitcoin become a legitimate currency for large companies?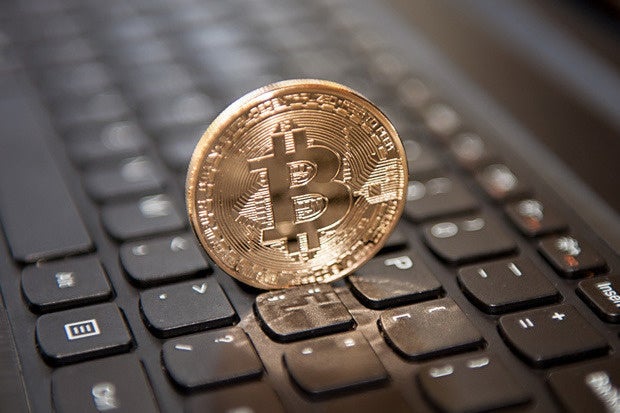 Bitcoin is on the rise, but not in the way you might think.
The cryptocurrency, which uses strong encryption methods as a way to ensure the viability of online transactions as opposed to using a third-party bank, is starting to stabilize. Since January of this year, the price per Bitcoin has hovered right around $200 (according to CoinBase). That stabilization is a good sign, because it means more people are using the alternative payment method.
In fact, according to BitPay, the number of Bitcoin transactions (aka, BTC) doubled last year. And, North America accounts for 57 percent of all Bitcoin payments: You can now buy everything from beef jerky to flowers using BTC.
Yet, the really impressive news is that larger, more-established companies like Expedia have jumped on the alternative payments bandwagon. Since last year, the popular travel site has used CoinBase to handle its Bitcoin transactions. Large online retailers like Overstock.com now accept Bitcoin, and countless small (but legitimate and well-funded) retailers like BloomNation, a flower delivery service, have jumped on the BTC bandwagon.
Experts tell CIO.com that several factors are driving adoption, including new technology breakthroughs involving the blockchain which is a secure public ledger for Bitcoin transaction and even a new "stock exchange" for Bitcoin called Gemini. The payment method is finally expanding beyond the world of online poker and gift cards into mainstream commerce.
"Bitcoin is becoming more and more mainstream," says Marwan Forzley, the CEO of Align Commerce, a global payments company that makes it possible to pay employees stationed overseas. "We see this in the NYSE's introduction of the bitcoin index and IBM's rumored development of a new blockchain based cash payment system, as well as large retailers such as Overstock.com adopting bitcoin as a form of payment."
"As more regulation and trust in bitcoin businesses is established with clear oversight, the more use cases we will see emerge," adds Jesse Chenard, the CEO of MonetaGo, a BTC exchange. "The fringe uses helped establish the economics and function of the protocol. It also helped to prove out the security of it. As some of the baddest actors on the Internet have not been able to compromise the basics of it you can consider it very well security audited."
Reducing the risk
Expedia is a good example of a company that is paving the way for legitimizing Bitcoin and making it more viable for larger companies. About a year ago, the travel portal started looking into alternative payment methods beyond credit cards and PayPal. They noticed how many of their customers were inquiring about Bitcoin and noticed how it was popular with smaller retailers.