CIOs disrupt IT operating models to align with digital business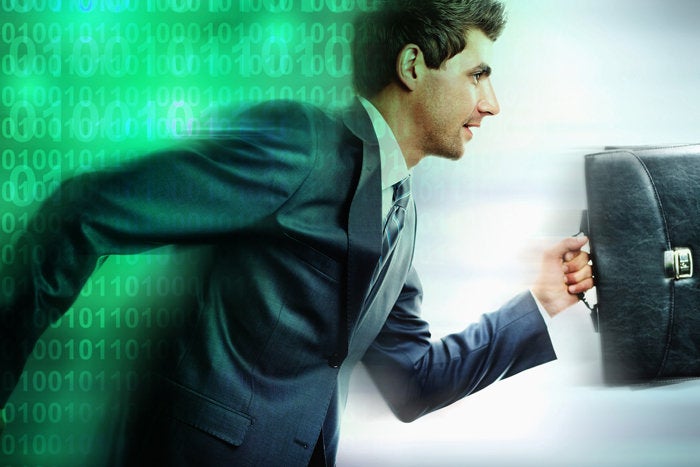 To adapt to an increasingly digital world, CIOs are changing the way they run their IT organizations, spurring adoption of agile and DevOps programming and multithreaded operating models and creating software to automate tasks. CIOs are instituting startup-like operating models in which their software engineers experiment with emerging technologies, says Bill Briggs, CTO and managing director of Deloitte Consulting.
"We're in a moment now of [asking], how do you reinvent what it means to deliver technology?" Briggs tells CIO.com. "Technology is at the heart of business strategy and at the heart of next-generation products and services, customer engagement and how work gets done."
CEOs and their corporate boards expect to harness technology to search for new pockets of growth. As a result, CIOs must adopt a broader strategy called "unbounded IT," says Briggs, who described the approach in Deloitte's 8th Tech Trends report, published last week.
Unbounded IT essentially means breaking down the bureaucratic silos between IT and business. Where the business once threw project requirements over the proverbial wall to IT, CIOs now instruct their developers to work closely with business stakeholders to write, test and ship code at a far crisper clip. While this agile practice is paying dividends, some companies are seeking even faster software delivery by turning to DevOps, in which developers and IT tap automation tools to continuously test and deploy code.
Different operating models require change
Unbounded IT, for some companies, means establishing different working groups and models within IT.

Ford Ford Motor CIO Marcy Klevorn.
For example, Ford Motor CIO Marcy Klevorn has turned to bimodal IT, consisting of two primary operating models. The core development team focuses on risk-intensive areas such as design and manufacturing while a separate development squad targets emerging technologies, including its FordPass mobile application and connected and self-driving cars -- areas for which there is a greater appetite for risk. "We encouraged them to take risks, fail in the process and move on quickly to the next idea," Klevorn told Deloitte.
The team, which has embraced an agile development methodology, meets with senior leaders daily to work through problems. Ford's entire IT department, including teams for both core and emerging development, also meet weekly for four hours to brainstorm and discuss challenges. Klevorn says the increased communications and transparency has accelerated the department's transformation.
For many CIOs operating in the digital era, the need to meet customer demands is paramount. But many CIOs also realize that before their organizations can serve customers they must empower employees with premium tools. Borrowing a page from Apple's Genius Bar playbook, Salesforce.com CIO Ross Meyercord instituted Tech Force teams in the SaaS software vendor's break rooms. Employees needing technical help can approach the Tech Force staffers to troubleshoot computer, phone or other issues. They get face-to-face with IT staff, rather than filing impersonal help-desk tickets from their desks.