How one CIO closed the IT-business gap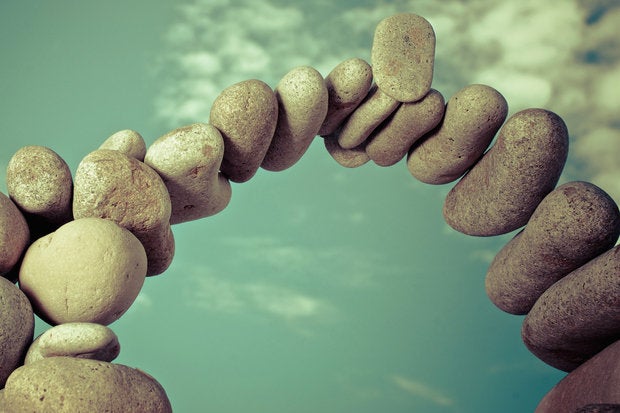 CIOs often lament the gap between business and IT, a common paradox that frequently creates inefficiencies that bog down business operations. Sankara "Vishi" Viswanathan, CIO of Day & Zimmermann, tackled such a challenge last year, bolstering a shared services model to better serve customers across the $2.8 billion company's four distinct business lines.
"We're going to ensure our people providing services in the back-office can be digitally enabled to provide answers to the people that are meeting customers on a daily basis," Viswanathan tells CIO.com.
For all CIOs boast about how they've aligned their IT to strategically partner with the business, the gaps between the business and IT are as real in 2017 as they were in 2007. CIO.com's 2017 State of the CIO survey revealed a disparity between IT and line of business managers' views on IT's role and its strengths and weaknesses.
Business-IT alignment is at a crossroads
For example, concerning digital transformation — a hot topic for virtually all businesses these days — 41 percent of CIOs polled said their most important role in digital transformation initiatives was identifying business units that would benefit the most from using digital technologies. Yet only 24 percent of the business executives said that they see IT contributing in that manner. In another gulf, 64 percent of the CIOs surveyed said IT is actively involved in recommending technology solutions when IT and a business unit collaborate on a project, but only 27 percent of the business executives said IT recommends technologies to support business initiatives.

Day & Zimmermann. Day & Zimmermann CIO Sankara Viswanathan
The disconnects between the business and IT are legion. Day & Zimmermann, whose disparate business lines include engineering and construction, staffing services, government security and ammunition, inadvertently created its gap when it tried to streamline the delivery of IT services to the business, says Viswanathan, who became CIO in 2014 after working in several IT roles at the company since 2004.
Years earlier, in a bid to streamline business services, Day & Zimmermann had united human resources, finance and supply chain operations in a shared services model for delivering back-office operational capabilities, including hiring, on-boarding, payment, billing and payment collections.
But when members of the business encountered technology problems, the operations staff was not familiar enough with the software to address the issues. As a result, members of the business and sales teams bypassed the operations teams and went straight to IT.
"Even though they were providing services for their customers [business workers serving end customers] they were at the mercy of the tech folks when it came to solving problems," Viswanathan says of the shared services unit. "The line continued to widen between the tech folks and the business operations folks and that was frustrating to both sides."