Tim Cook speaks: Apple Watch, Apple Pay, and what he really thinks of Android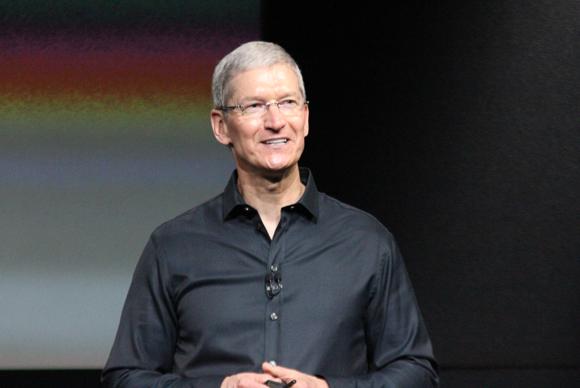 When Apple CEO Tim Cook speaks, the world listens--even if he's speaking to a room full of bankers and other finance bigwigs at the annual Goldman Sachs Technology and Internet Conference.
And he didn't disappoint. Cook announced that Apple is partnering with First Solar to build an $850 million solar farm in Monterey County, Calif. The 1,300-acre farm will produce enough power for Apple's new campus, currently under construction, along with the company's data center, offices, and 52 retail stores in California.
"We're doing this because it's right to do," said Cook, who has taken heat for considering more than just Apple's bottom line when he makes decisions. "But it's good financially to do it. We expect to have very significant savings because we have a fixed price for the renewable energy."
Cook also spilled the beans on how he uses his Apple Watch, the surprising success of Apple Pay, and what he really thinks of Android. Read on for choice quotes from his keynote.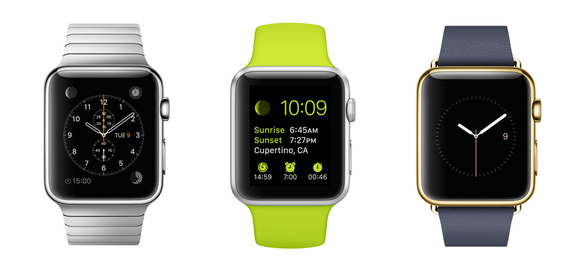 Apple didn't make the first smartwatch, but it might just be the best.
On Apple Watch
Cook: We weren't the first company to make an MP3 player. You may not be able to remember that, but there were lots of them out there. They were fundamentally too hard to use. The user interface was really bad, and you almost needed a Ph.D. to use these. They're not memorable. They didn't move the dial.
The tablet business was like that too. There were lots of tablets shipping when the iPad came out, but nothing earth-shattering. I see the smartwatch category very much like that. There are several things that are called smartwatches that are shipping. I'm not sure you could name any. There are none that have changed the way people live their lives. That's our objective. We want to change the way you live your live.
One of the surprises people are going to have is the breadth of what it will do. Obviously it's a precision timepiece. The look of this is the fantastic. You may look at this and want a different color band or type of band. The variety is incredible; the customizable nature is incredible. There's also some new, innovative ways to communicate that you didn't have before. I constantly use Siri with my watch. You can get notificiations across your watch. If you're interested in with keeping up with sports scores, financial markets, or whatever it is, the watch knows you're looking at it and turns on.
If I sit for too long, it'll tap me on the wrist and tell me to move. A lot of doctors believe sitting is the new cancer. If you haven't moved within the hour, it'll tap you. You'll be in a meeting, and we have a lot fo employees now that are using the watch, so about 10 minutes before the end of the hour, everybody starts standing up. There's just an enormous number of things it will do. I think you'll find it like, "Wow, I can't live without this anymore."