BlackBerry focuses on security for the enterprise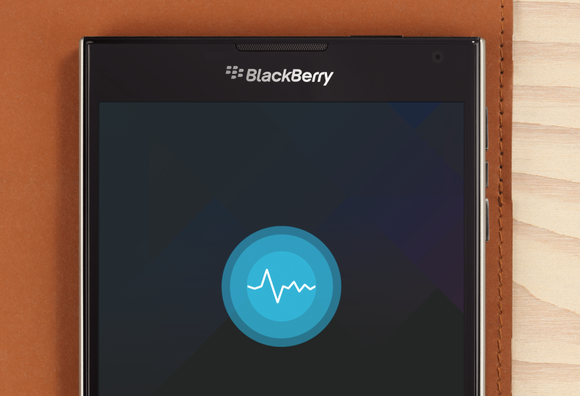 Now that BlackBerry has fallen significantly behind Apple and Google in the race to offer features and third-party apps for its smartphones, the company is concentrating on providing devices that, it claims, have the strongest available security -- the killer feature for the enterprise.
At a company-sponsored symposium in New York Tuesday, BlackBerry executives made the case that the company's devices and services could offer levels of security for enterprises mobile devices that can not be replicated on Apple, Android or other mobile devices.
BlackBerry's fortunes have fallen on hard times in the past few years, as feature-friendly Android devices and iPhones have eaten away at sales even on the company's home turf, the enterprise. But the company's strong expertise in securing phones may continue to give it a competitive edge in those fields governed by stringent security policies and regulations.
To this end, BlackBerry announced Tuesday that it is purchasing Secusmart, a German company that offers a technology to encrypt voice calls and texts made on BlackBerry devices.
Secusmart "will be a cornerstone of our security offering," said John Chen, BlackBerry executive chairman and CEO, at the summit.
For BlackBerry, the Secusmart purchase indicates the direction the company is going, namely to offer the industry's most comprehensive security package for mobile devices for those companies that require the highest level of protection.
Executives at the event touted how BlackBerry can offer end-to-end security protection, thanks to how it controls both the OS and hardware of its devices. Over time, it will also extend most of its security protections to other devices as well.
"A lot of vendors are starting to go to a unified mobile security platform. And that is the core of where the future of mobile security is headed. It is merging the security at the application layer, the operating system layer and the network layer into a single platform," said Tyler Fields, an analyst for Forrester Research who covers mobile security, at the event. Those vendors "that make the unified platform will succeed in the long run," he said.
For instance, in a new service called Guardian, BlackBerry now scans all the third-party apps available for BlackBerry users, to ensure they are not malware. In future updates of the service, it will also scan any Android apps that have been installed on BlackBerry devices.
The company also stressed how organizations could control their devices through the use of the BlackBerry Enterprise Server (BES), using fine-grain permissions not available for other devices.
BES offers "the control point that gives the enterprise to be able to manage the connectivity and what is going on with these devices, with apps and with the data," said John Sims, BlackBerry president of global enterprise services, at the event.